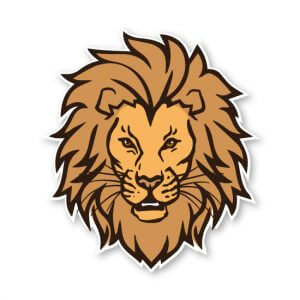 Mediation Services
"Reasonable Resolutions!"
Whether you need mediation before, during, or after litigation, our mediators at Lion Legal Services will help. We have countless hours of training and experience and are the most effective at delivering no-nonsense, positive, long-lasting results.
Traditionally, mediation services are billed by the hour and the parties don't get much guidance about what to expect during the process. Our mediation division offers rock-bottom, flat fee rates and no-frills mediation services. We get to the point and quickly!
Our mediation team is practical. We communicate clearly and work toward common sense, durable results. We charge economical, flat fees and offer payment plans. We help parties look critically at their case strengths and weaknesses to make the best legal and financial decisions. Removing emotion and finding reasonable resolutions for all parties is "Roaring to the Rescue!"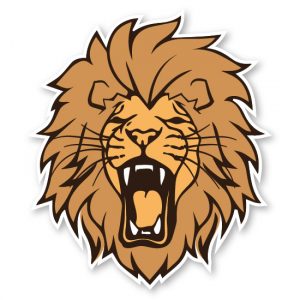 A Full-Service Law Firm
"Roaring to the Rescue!"
Lion Legal Services is a full-service, neighborhood law office for Working Arkansans. Our experienced trial lawyers offer practical solutions, at fair prices, for all manner of life's legal issues.
Legal services are too often the mysterious domain of the lawyer, and the client has little insight into what is happening. Lion Legal Services offers no-nonsense transparent legal services at reasonable fees. You will know up front what we are doing, what we think the realistic outcome will be, and what how much it will cost.
Litigation is drawn-out with mounting expenditures of time, stress and money. Our job is to help you understand the costs and benefits of trial versus mediation or settlement, and pick the course that is best for you, considering all factors of your matter. This is "Roaring to the Rescue!"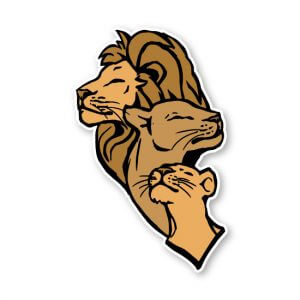 AAL & Supervised Visitation
"Purring to Peace!"
Cases involving children are special. The professionals involved in those cases have to balance arguing and fighting with the realistic, objective eye toward best interests of the child/ren. The additional services required related to children can add thousands of dollars in fees traditional legal fees. 
We offer affordable Ad Litem services, which is suitable for most clients. We communicate well and earn your trust, the most common complaints about Ad Litems. In addition to Ad Litem services we offer neutral, supervised visitation and custodial exchanges in our secure, child-friendly facilities. 
We are committed to our child-clients, and to helping their families Purr to the Peace necessary to succeed at co-parenting.
The Law of the Jungle is changing.


Lion Legal Services is making it happen!
What We Do
The bedrock of Lion Legal Services is:
Down to earth solutions 
Resolving  issues effectively & efficiently.
Clear communication, transparency, and reasonableness.
Top-Notch Trial & Litigation Skills
When legal issues are drawn out, the costs escalate. The time, money and stress expended on protracted litigation can swamp the benefits of even a winning outcome.
We analyze every case, comparing likely results to the costs, and offer guidance to our clients that leads to practical outcomes and better satisfaction with the process.
We are trial attorneys and know our way around a courtroom. We play to win. You don't need a lawyer to lose. You can lose all by yourself. 
We Work As A Team
Lawyers in many firms are independent, even if they share a firm name or support staff or office space. That is not true at Lion Legal Services, where we work as a team. We are all salaried employees and your case is a team case, not just the domain of one lawyer.
We work together  to provide the highest quality legal and customer service. When you engage Lion Legal Services we will assess your needs and build the team of professionals at our firm which brings together the skills and experience your case requires.
This collaborative approach to practicing law is like no other law firm and ensures that you receive the best outcome possible, knowing that all aspects of your case are handled skillfully from the first intake to the final five day trial. 
We Stay in Touch
It's your case and your life. We work for you and know that you deserve clear, direct communication about the process and time frames of resolving your case. 
Lion Legal Services communicates primarily via email and always responds to any communication from you, opposing parties, or the courts within two business days. 
You will receive regular, meaningful updates, including the pros and cons of all options at every juncture, so you can make informed decisions about your case every step of the way. 
If we don't resolve it and Court is necessary, we are always prepared ourselves and we always prepare the client. Preparation is 90% of winning the battle. . 
Here is our Communication Policy: Communicate With Us.
Arkansas's Law Firm
Every Arkansan deserves high-quality legal services and fantastic customer service, at reasonable prices. 
Our legal team solves all manner of life's issues from the greatest to the least.
We thoroughly analyze issues and price accordingly, to provide accountability to you.
No one wants to give a blank check with unfettered hourly billing, whether you are a working Arkansan needing a small monthly payment to fit legal services into your budget or a large small business owner who expects fair, transparent billing and aggressive no-nonsense legal services. 
Our top notch legal services and our dynamic approach to practicing law is a great fit for everyone and every legal issues. 
See our Fees page for details.
Straight Talk
Not every wrong has a legal fix. If yours is one of those, we won't burn your money spinning our wheels; we'll tell you so up front.
Not every case has the perfect outcome and not every issue can be solved practically. We continually assess the cases to craft the best solution and to implement it in a customized fashion.
When you need legal help, Lion Legal Services will Roar to the Rescue!
Comprehensive Services
As a general practice law firm, Lion Legal Services is experienced in many legal fields. These are just a few:
Family, Divorce & Domestic Issues
Mediation
Consumer Protection & Debt Collection Defense
Life & Estate Planning
Probate
Real Estate Transactions & Litigation
Criminal Defense
Administrative Hearings
Appeals
Attorney Ad Litem services
For a more complete discussion see our Areas of Practice page.
Free Consultations
We believe our first obligation is analyze issues, answer questions and ensure that  we can provide a meaningful benefit to the clients before a financial obligation is incurred and before we set to work on your case.
Initial consultations are complimentary to determine if Lion Legal Services is the right firm for you, and propose a plan for moving forward if you agree.
Contact us for a consultation today! 
We want to earn your business!
…with great legal services, excellent customer service, and realistic advice at reasonable rates.
Contact us today to discuss your case & make an appointment!
Schedule Your
Free Phone Consultation with an Attorney Today!
3 Ways To Schedule
---
Thank you for visiting the Web site of Lion Legal Services. This site is for informational purposes only. None of the information is intended to, nor does, constitute legal advice or the formation of an attorney-client relationship. The information is not guaranteed to be correct, complete, or current. 
You should not act or rely on any information at this Web site without seeking the advice of an attorney. Any information that you send us in an e-mail message might not be confidential or privileged, and sending us an e-mail message will not make you a client of Lion Legal Services. 
This Web site contains links to other resources on the Internet. The links are not intended to state or imply that Lion Legal Services sponsors or is affiliated or associated in any way with the information at those other Web sites.