Who'll be your judge? It's up to you!
Judges are elected in Arkansas, so the choice of who will sit on the bench in your district is up to you. Judicial elections are non-partisan and candidates cannot publicly say if they are Democrat or Republican. So how will you make your choice?
This blog series is intended to introduce you to each candidate as you decide which ones deserve your vote! The decisions we make as voters have a lasting impact on our lives—these judges make decisions about criminal issues, family issues, & your disputes with your neighbor. Don't take that responsibility lightly.
Getting to Know Your Candidates
Lion Legal Services asked all of the candidates the same questions and limited the answers to 100 words. We formatted the Q&A here for readability, but we did not make any changes in content. The responses are verbatim from the candidates themselves.
Over the next several weeks, we will share profiles of each judicial candidate in Central Arkansas.
Lion Legal Services is not endorsing or analyzing or comparing these candidates. We are simply giving you an opportunity to get to know them and their judicial philosophies, in their own words.
Shane Ethridge for Judge: AR District 18e, Div. 1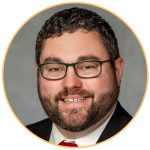 Please provide a short statement of your biographical information. 
My name is Shane Ethridge.  My wife, Bethany, and I have one child, Sophie, who loves volleyball and softball. I graduated from UALR with a B.A. in History with minors in Religious Studies and Political Science before attending the Bowen School of Law and earning my Juris Doctor. I own a general practice law firm in Hot Springs where I handle many types of cases, but mostly criminal and domestic relations. I am the current president of the AACDL. In the free time that I do get I love duck hunting and bass fishing.
What makes you uniquely qualified for this position? 
I believe that I am the right person to serve as Garland County Circuit Judge, Division 1 because I have the right experience for the job.  Almost every day of my time as a lawyer has been spent working on the types of cases that are decided in this division. I would also add that my life experiences make me uniquely qualified for this job. My parents divorced when I was 11 years old but always worked their best to co-parent which I believe will help me move families forward when they appear before the Court with domestic issues.
What is your general judicial philosophy? What policy change would you advocate for in our judicial system?
My general judicial philosophy is to utilize a conservative approach to interpreting the Constitution and laws.  It is best to read what is there to get to the right result without trying to fill in the blanks.  I would work to make my court an efficient system of justice that promotes fairness for everyone appearing before it while recognizing that each case possesses its own individual set of facts and circumstances that have a need to be handled in a way that does not make the people involved feel that they have been pushed through an assembly line court system.
Arkansas has the lowest number of attorneys per capita of any state in the nation & a very low median income, meaning traditional legal services are unaffordable for many Arkansans. What individual, practical steps will you take in your courtroom to increase meaningful access to the justice system if you are elected? 
While ultimately the legislature would be the most appropriate avenue to make large scale changes to increase access to the justice system, as Judge I would utilize orders for mediation early in cases in an attempt to keep down the cost of litigation. I would also keep a list of attorneys willing to take pro bono cases in a place accessible to litigants.
Ralph Ohm for Judge: AR District 18E, Div. 1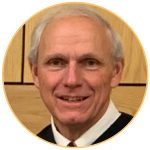 Declined to participate.