Who'll be your judge? It's up to you!
Judges are elected in Arkansas, so the choice of who will sit on the bench in your district is up to you. Judicial elections are non-partisan and candidates cannot publicly say if they are Democrat or Republican. So how will you make your choice?
This blog series is intended to introduce you to each candidate as you decide which ones deserve your vote! The decisions we make as voters have a lasting impact on our lives—these judges make decisions about criminal issues, family issues, & your disputes with your neighbor. Don't take that responsibility lightly.
Getting to Know Your Candidates
Lion Legal Services asked all of the candidates the same questions and limited the answers to 100 words. We formatted the Q&A here for readability, but we did not make any changes in content. The responses are verbatim from the candidates themselves.
Over the next several weeks, we will share profiles of each judicial candidate in Central Arkansas.
Lion Legal Services is not endorsing or analyzing or comparing these candidates. We are simply giving you an opportunity to get to know them and their judicial philosophies, in their own words.
Celia Dyer for Judge: AR District 18e, Div. 2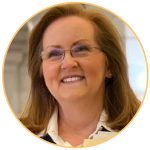 Please provide a short statement of your biographical information. 
I received my Juris Doctorate degree from the University of Arkansas at Little Rock School of Law in 1990 and have been practicing law in Garland County for twenty-eight years.   I spent seventeen years in private practice and litigated matters primarily pertaining to family law.  I also litigated real estate matters, contract disputes, estate matters, and personal injury matters, and, served as Deputy City Attorney for the city of Hot Springs responsible for prosecuting matters brought before District Court.  Since 2008 I have served as attorney for the Arkansas Department of Human Services, Division of Children and Family Services, responsible for representing the Department in matters pertaining to the abused and neglected children of our county.
What makes you uniquely qualified for this position? 
My legal experience and my life experience make me uniquely qualified. My judicial race is for juvenile judge and my twenty-eight-year career has focused on advocating for children and families in our community. In the private sector, I litigated thousands of cases before the circuit court. For the past twelve years as attorney for DHS, I have practiced solely in juvenile court and have appeared in juvenile court for over 4,900 hearings and trials. I have more legal experience than my two opponents combined. I am the only candidate with grown children and grandchildren. I have personally experienced the trials and the joys of raising children to adulthood. Experience in raising children is a must for this position. My children and grandchildren have taught me a great deal.
What is your general judicial philosophy? What policy change would you advocate for in our judicial system?Every litigant before the court deserves due process and equal protection under the law, to be heard by a fair and unbiased judge, to be treated with respect, and deserves a swift decision well-grounded in the law.  Further, our Federal and State Constitution must be strictly upheld, and judges must not legislate from the bench as the three separate branches of our government must be respected.  It is my belief that when judges start legislating from the bench, precious and valuable constitutional rights are lost. Policy changes need to address quicker access to the judicial system for hearings and trials and better access for indigent litigants to representation.
Arkansas has the lowest number of attorneys per capita of any state in the nation & a very low median income, meaning traditional legal services are unaffordable for many Arkansans. What individual, practical steps will you take in your courtroom to increase meaningful access to the justice system if you are elected? 
First and foremost, a litigant's constitutional rights must be protected. The right to representation must be safeguarded, and, when appropriate under the law, the right to appointed counsel must be safeguarded. Practical steps to increase meaningful access to the justice system would include the encouragement of pro bono services among local bar members, advocating for special county funds to be set aside for appointment of counsel for qualifying litigants, and advocating for state funds for county contracts for such services.
Brian Johnson for Judge: AR District 18E, Div. 2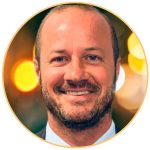 Declined to participate.
Wade Naramore for Judge: AR District 18E, Div. 2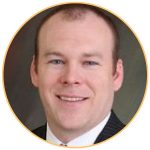 Declined to participate.