Who'll be your judge? It's up to you!
Judges are elected in Arkansas, so the choice of who will sit on the bench in your district is up to you. Judicial elections are non-partisan and candidates cannot publicly say if they are Democrat or Republican. So how will you make your choice?
This blog series is intended to introduce you to each candidate as you decide which ones deserve your vote! The decisions we make as voters have a lasting impact on our lives—these judges make decisions about criminal issues, family issues, & your disputes with your neighbor. Don't take that responsibility lightly.
Getting to Know Your Candidates
Lion Legal Services asked all of the candidates the same questions and limited the answers to 100 words. We formatted the Q&A here for readability, but we did not make any changes in content. The responses are verbatim from the candidates themselves.
Over the next several weeks, we will share profiles of each judicial candidate in Central Arkansas.
Lion Legal Services is not endorsing or analyzing or comparing these candidates. We are simply giving you an opportunity to get to know them and their judicial philosophies, in their own words.
Bobby Digby for Judge: AR District 22, Div. 2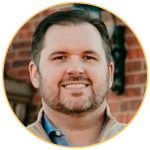 Please provide a short statement of your biographical information. 
I was born in Hot Springs, Arkansas.  My mother was a small business owner and my father was a 20 year veteran of the Hot Springs Police Dept and then a small business owner.  I am married to my wife Brooke and we have one 5-year-old son, Walker.  My wife is the Juvenile Ombudsman for the State of Arkansas to advocate for our youth who are the juvenile justice system.  I have been an attorney for almost 15 years.  I received my law degree from the University of Arkansas–Fayetteville.  I'm not a politician.  I want to use my vast experience to protect our rights and stand up for the citizens of Saline County
What makes you uniquely qualified for this position? 
This division of circuit court handles about 50% of the felony cases in Saline County, along with DHS and Hope Court. I have practiced extensively in the field of criminal defense, which often intersects with DHS. I, by far, have the most experience in Circuit Court.  I have handled 100's of trials and have had criminal jury trials all across Arkansas. I'm Death Penalty certified and have regularly handled some of the biggest and toughest cases in the State. I was also a public defender in Saline County for several years and have handled 100s of cases in the very Court I am running for.
What is your general judicial philosophy? What policy change would you advocate for in our judicial system? 
My philosophy is three-fold. First, we must always defend the Constitution from anyone trying to take away our rights and freedoms. A judge needs the strength, experience, and integrity to stand up to those that would infringe on our rights.  Second, Justice must be administered on a case by case, personal basis.  A generic approach is not valid justice. The same crime doesn't always deserve the same punishment, you must look at the person, the victim, and the facts to reach fair and appropriate justice. Third, people who are guilty of violent, sexual or crimes on children should be punished appropriately…no slaps on the wrist for these offenders.
Arkansas has the lowest number of attorneys per capita of any state in the nation & a very low median income, meaning traditional legal services are unaffordable for many Arkansans. What individual, practical steps will you take in your courtroom to increase meaningful access to the justice system if you are elected? 
I will make sure indigent people get a fair trial and their rights are protected. There will be no "pushing cases through the system" on my watch.  I will not allow more financially-capable parties to bully a low-income person out of their day in Court. In the appropriate circumstance, I will levy attorney's fees against people who seek to use the system against those that are disadvantaged. I am a proponent of the new limited-scope representation our Professional Conduct Committee has approved and will encourage those agreements so that a citizen's access to justice is not based on their income.
Josh Farmer for Judge: AR District 22, Div. 2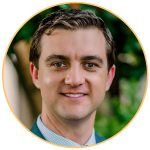 Declined to participate.