Who'll be your judge? It's up to you!
Judges are elected in Arkansas, so the choice of who will sit on the bench in your district is up to you. Judicial elections are non-partisan and candidates cannot publicly say if they are Democrat or Republican. So how will you make your choice?
This blog series is intended to introduce you to each candidate as you decide which ones deserve your vote! The decisions we make as voters have a lasting impact on our lives—these judges make decisions about criminal issues, family issues, & your disputes with your neighbor. Don't take that responsibility lightly.
Getting to Know Your Candidates
Lion Legal Services asked all of the candidates the same questions and limited the answers to 100 words. We formatted the Q&A here for readability, but we did not make any changes in content. The responses are verbatim from the candidates themselves.
Over the next several weeks, we will share profiles of each judicial candidate in Central Arkansas.
Lion Legal Services is not endorsing or analyzing or comparing these candidates. We are simply giving you an opportunity to get to know them and their judicial philosophies, in their own words.
Lott Rolfe for Judge: AR District 6, Div. 10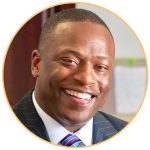 Please provide a short statement of your biographical information. 
I was raised in Little Rock, Arkansas and am a product of the Little Rock School District. I graduated from the University of Arkansas at Fayetteville and obtained my law degree from UALR Bowen School of Law. I have been practicing law for 22 years and I am the owner and founder of the Rolfe Law Firm, P.A., where I maintain a general law practice that focuses on criminal defense and family law. I have been married for 24 years and I have two children, ages 20 and 17.
What makes you uniquely qualified for this position? 
I am uniquely qualified to serve as 10th Division Juvenile Court Judge due to my educational background, legal experience, and commitment to the community. I have a Secondary Education Degree from the University of Arkansas with an emphasis on teaching at the middle and high school level. Prior to starting my private law practice, I worked full-time with the Pulaski County Public Defender's Office where I represented indigent clients at the District, Juvenile, and Circuit Court level. As part of my current law practice, I continue to work in state and federal courts throughout the State of Arkansas. Previously, I have served as the Ward 1 Representative on the Maumelle City Council and was appointed by Governor Mike Beebe to the Arkansas Child Abuse, Rape, and Domestic Violence Commission.
What is your general judicial philosophy? What policy change would you advocate for in our judicial system? 
What policy changes would you advocate for in our judicial system? My primary judicial philosophy is one of judicial restraint, sound interpretation of the law, and application of the law as intended by the legislature. I feel that it is also important to add that judicial activism may be necessary if it is used to overturn bad law or if societal change warrants the creation of new policy. I would advocate for a fresh look at our juvenile justice system to see what reforms, if any, are necessary to improve the lives of our young people so that they can go on to become productive citizens.
Arkansas has the lowest number of attorneys per capita of any state in the nation & a very low median income, meaning traditional legal services are unaffordable for many Arkansans. What individual, practical steps will you take in your courtroom to increase meaningful access to the justice system if you are elected? 
I intend to protect the constitutional right that all youth have the right to competent counsel during juvenile court proceedings. Juveniles, like adults, should have access to attorneys who will be strong advocates on their behalf and who will make sure that they are treated fairly at every critical stage within our court system. It is my desire to work closely with city, county, and state officials to ensure that adequate funding remains in place to serve the needs of the indigent.
Jonathan Warren for Judge: AR District 6, Div. 10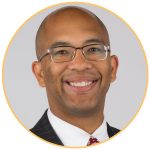 Declined to participate.
Shanice Johnson for Judge: AR District 6, Div. 10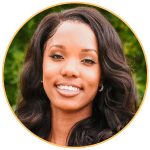 Declined to participate.