Administrative Hearings and Appeals
Administrative Agencies are part of the Executive Branch under the control of the Governor.
There are many, many agencies that folks don't even think about until they are faced with an issue with that agency.
If we don't like the decision of the Agency investigators, then we can appeal to have a full hearing in front of that agency, in front of the Administrative Law Judge we can appeal to Circuit Court. Some examples of Administrative Agencies are below – there are hundreds of agencies! 
Child Maltreatment Registry,
all professional licensing boards – nurses, doctors, pharmacists, etc.,
Driver Control,
Sex Offender Registry,
Department of Workforce Services,
Department of Finance Administration,
Arkansas Contractor's Licensing Board 
Lion Legal handles all administrative agency issues from medical professionals who are accused of things that would make them lose their professional license, small business owners who are being accused of not collecting the right sales tax and paying it to the State, folks who have lost their driver's licenses, folks who want off the sex offender registry and folks who are accused of abuse and being placed on the child maltreatment registry. 
All agencies have an internal process to review issues, sort of like court but the deciding person is called an Administrative Law Judge. We gather evidence and put on the case, just like we would in a courtroom.
The flat fee for Lion Legal to represent anyone in an administrative agency hearing is $2500. This includes everything – beginning to end – preparing for and attending the contested hearing in front of the ALJ. If we don't like the decision and we want to appeal, an additional flat fee will be assessed for the appeal to Circuit Court. The fee is reduced by half if it's related to a criminal matter which you've hired Lion Legal on as well. 
Schedule Your
Free Phone Consultation with a Lion Lawyer Today!
4 Ways To Schedule
---
Email Form for Free Consultation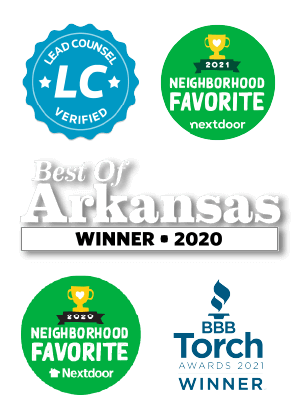 Thank you for visiting the Web site of Lion Legal Services. This site is for informational purposes only. None of the information is intended to, nor does, constitute legal advice or the formation of an attorney-client relationship.
The information is not guaranteed to be correct, complete, or current. You should not act or rely on any information at this Web site without seeking the advice of an attorney.
Any information that you send us in an e-mail message might not be confidential or privileged, and sending us an e-mail message will not make you a client of Lion Legal Services.
This Web site contains links to other resources on the Internet. The links are not intended to state or imply that Lion Legal Services sponsors or is affiliated or associated in any way with the information at those other Web sites.