The king takes no prisoners.
But we do take credit cards & payments!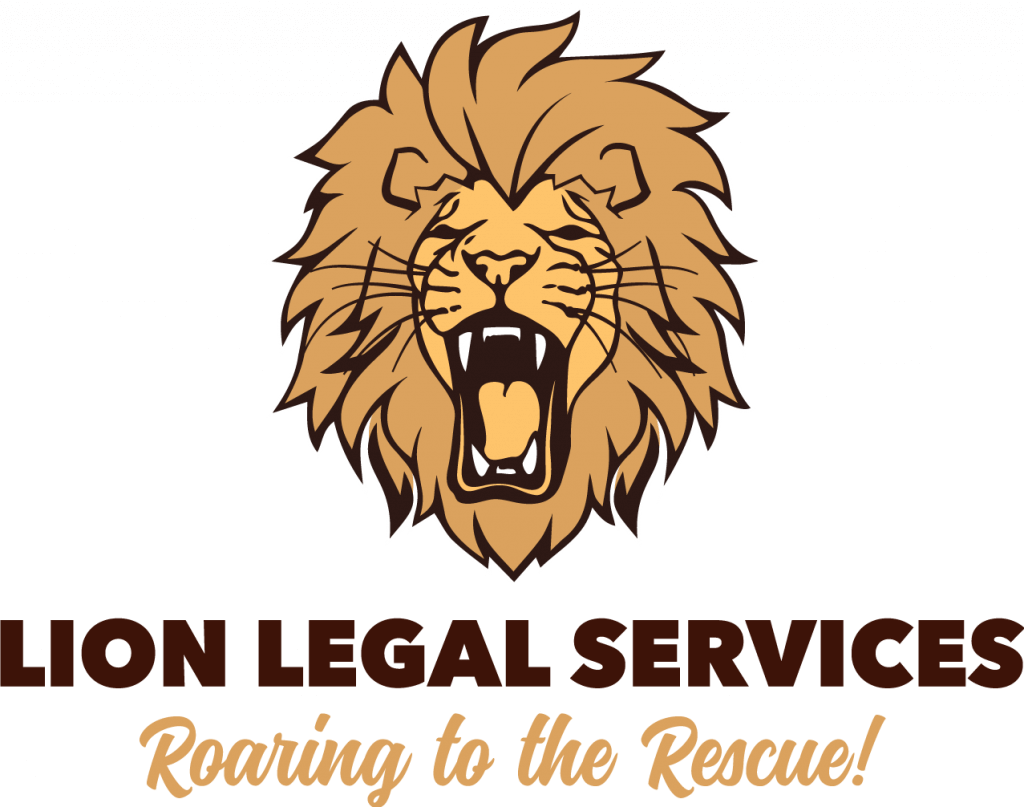 Free Phone Consultation with a Lion Lawyer!
We talk about fees and pricing for different types of legal services on each individual page.
When your case is being billed on a staged billing manner, then additional fees may apply beyond the initial fee. 
Some law firms won't list their prices on their website.  We list our prices as part of our commitment to transparency and making legal services affordable. 
Initial Fees 
Most cases we do not bill strictly based on time involved, nor do we keep precise hourly time records. Some cases we have to bill hourly on a retainer basis though, because of the unpredictability of the type of matter it is. See our Billing Philosophy page for a more thorough discussion!
Probate and any civil litigation other than debt defense, including appeals, we bill hourly. Everything else is in a staged fee – initial fees and additional fees, based on services needed. Time is a factor in our pricing, but time is not the primary factor!
Additional Fees 
LLS is a full-service law firm, experienced in handling contested court matters. Most cases resolve early, so we only charge for services as they are needed.
If you've hired us in any matter where we have charged an initial fee and are not billing "hourly" against a retainer, then additional fees may apply to your case!
Any service which would increase your attorney's fees if you were paying traditional hourly amounts, will incur an additional a la carte fee at Lion Legal Services. The only difference is we price the services a la carte style as opposed to tracking our time in six-minute increments, which increases the transparency of attorney's fees and allows clients to make very informed decisions about when and how to spend additional money on legal services. 
To all extent possible, we do not incur additional charges to clients without prior consent; sometimes the fees are incurred based on the actions of the opposing party or court and cannot be stopped.
Travel: Travel time more than one hour from our office in North Little Rock is billed at $250/hour of travel. 
Emergency Contact: Client-initiated emergency contact of any means outside of normal business hours will be charged an additional fee of $125 for each occurrence. 
Child Support: If both parents do not provide an Affidavit of Financial Means and/or have income other than traditional w4 income as indicated by paystubs or government income, then an additional fee of $500 is assessed to account for the extra work by LLS in calculating child support as required by Arkansas law in all divorces with children.
Delayed or refusal to complete requirements by the Court: Some courts require parenting classes or other required classes to complete divorces or custody cases. If you or your spouse refuse or delay to complete these requirements timely, resulting in your case being delayed to completion, then after three attempts by LLS to have parties complete these requirements, an additional fee of $250 per month of delay will be assessed to your invoice.  
Covenant Marriage: If your marriage is a covenant marriage, there is a one-time additional fee of $750 for the extra work required by LLS in handling the divorce of a covenant marriage.
Attorney Ad Litem/Counselor: If at any time, your matter is ordered to have an AAL or a counselor involved, there is a one-time additional fee of $1000 for each AAL/counselor for the extra work required by LLS in coordinating with additional professionals in the matter, such as increased communication with those professionals, scheduling of interviews/sessions with those professionals, and negotiating or interviewing with those professionals. This fee is in addition to the out-of-pocket costs paid to the ad litem or counselor for his or her services. 
QDRO: If your matter requires a Qualified Domestic Relations Order, there is a one-time fee of $1500 – if we handled your divorce- for each QDRO. This fee covers everything necessary from drafting to approving to entering with the Court, so long as the other party cooperates in the execution of the QDRO. There is work after we finalize the QDRO that the client has handle directly with the retirement or investment company to finalize the splitting of the account.
Rush:  If your matter requires immediate attention on an emergency or expedited basis, there is a one-time rush fee of $1500 to account for the extra work and scheduling required by LLS to rush your matter. This includes if you hire us with a deadline within seven days or if something happens in your matter after already commenced representation that requires us to move faster than the standard response times as provided in the Arkansas Rules of Civil Procedure.
Warning Order: If you cannot find your spouse, then the law requires us to serve by warning order. There is a fee of $750 for the extra work required by LLS to accomplish service by warning order. Before we can utilize a warning order, we must document attempts to personally serve. This may require some work on the part of the client to find addresses or make other attempts to find the spouse as part of the Warning Order process. This fee does not include the out-of-pocket publication cost which is paid to the newspaper.
Motion to Extend Time: If you do not timely provide information to our office as requested by LLS, and LLS is forced to request additional time to accomplish the work, then we charge a fee of $350, regardless of whether the motion for more time is granted.
Formal Written Discovery: The most common next step if a case does not settle early is the formal written discovery process. It is a series of questions and demands for documentation which is sent between the parties. There is an additional fee of $2500.00 for one round (up to 100 questions) of written discovery requests drafted and sent to opposing party and to assist client in responding to one round (up to 100 questions) of written discovery requests to him or her. Additional rounds either to or from incur an additional fee to be determined based on the content of the discovery requests and will be determined on a case-by-case basis. The a la carte fee includes sending or addressing a "good faith" letter, if it becomes necessary.
Motion to Compel Discovery: To file or defend a motion to compel discovery, the fee is $500, so long as a hearing is not required. If a hearing is required, then the hearing fee is incurred as well, outlined below.
All other Motions: Filing or defending a motion will be priced on a case-by-case basis, depending on the type of motion and work required by LLS to defend or draft. If we are the filing party, we will quote a fee before we commence work and seek your approval. If we are the defending party, we will quote a fee based on the complexity and length of the motion and estimated work and effort to respond and quote a fee.
Phone Conference: Sometimes judges will schedule phone conferences. This is different than regular communication with the court and opposing counsel in negotiations or scheduling. This is a formal conference, scheduled in advance, which we must prepare for. The fee for a phone conference is $500.
Rescheduled Hearing: If a court or opposing party or you need to reschedule a hearing after we have prepared for that hearing, there is a reschedule fee of $500. This is to account for the extra work that LLS must complete in duplicative to prepare again for the next hearing. This fee also offsets Lion Legal's inability to schedule other hearings or matters in that time slot.
Rescheduled Appointment: We schedule all appointments with several weeks' notice, and we text reminders of appointments the week before. If you need to reschedule, it is your responsibility to contact our office as quickly as possible. When we schedule your matter on our calendars, we cannot schedule other matters. If you fail to show up or give less than 2 business days' notice that you cannot come, then you will be charged a rescheduled appointment fee of $250.
Withdrawal/closing: If we close your matter before your matter is complete – because of your not paying as agreed or otherwise not cooperating with our office after multiple attempts at securing cooperation, then upon your return, a fee of $500 will be assessed if we had to move to withdraw from a court case or $350 if we did not have to withdraw from a court case.
Subpoenas: The work of drafting and effecting service incurs a fee of $100 per subpoena. This is for LLS's work in drafting the subpoena and coordinating service through a process server or other duly authorized person. The out-of-pocket costs such as mileage and process server costs are in addition.
Mediation/Settlement Conferences:  If the court orders or if we decide to voluntarily participate in a formal mediation or settlement conference, the fee is $1500 for ½ a day, $2500 for up to a full day. The client's out of pocket costs payable to the mediator are in addition. This fee includes all preparation prior to the mediation and attendance at the mediation. A mediation includes a mediator. A Settlement Conference is a scheduled time where the parties and attorneys meet in person or electronically to negotiate without the aid of a mediator. This is different from basic negotiations because it is scheduled in advance and requires preparation.
Depositions: If we decide to take depositions or if anyone decides to take your deposition, then the fee is $2000 for ½ day, $3000 for full day and $1000 for each additional day thereafter. These fees include all work in scheduling, coordinating, and preparing for, preparing clients, and taking/defending depositions.
Hearings or Trials: If your case requires a hearing or trial, then we must prepare ourselves, prepare you, and get ready and go to court. The fees include all preparation work, everything related to the contested hearing. One hour – $1750; two hours – $2500; ½ day – $3500; full day – $6000; Additional consecutive days – $4000 each.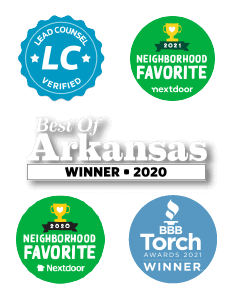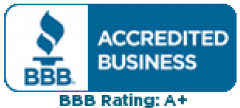 Thank you for visiting the Web site of Lion Legal Services. This site is for informational purposes only. None of the information is intended to, nor does, constitute legal advice or the formation of an attorney-client relationship.
The information is not guaranteed to be correct, complete, or current. You should not act or rely on any information at this Web site without seeking the advice of an attorney.
Any information that you send us in an e-mail message might not be confidential or privileged, and sending us an e-mail message will not make you a client of Lion Legal Services.
This Web site contains links to other resources on the Internet. The links are not intended to state or imply that Lion Legal Services sponsors or is affiliated or associated in any way with the information at those other Web sites.