Life in the Legal Jungle is easier

with a

Lion

on your side.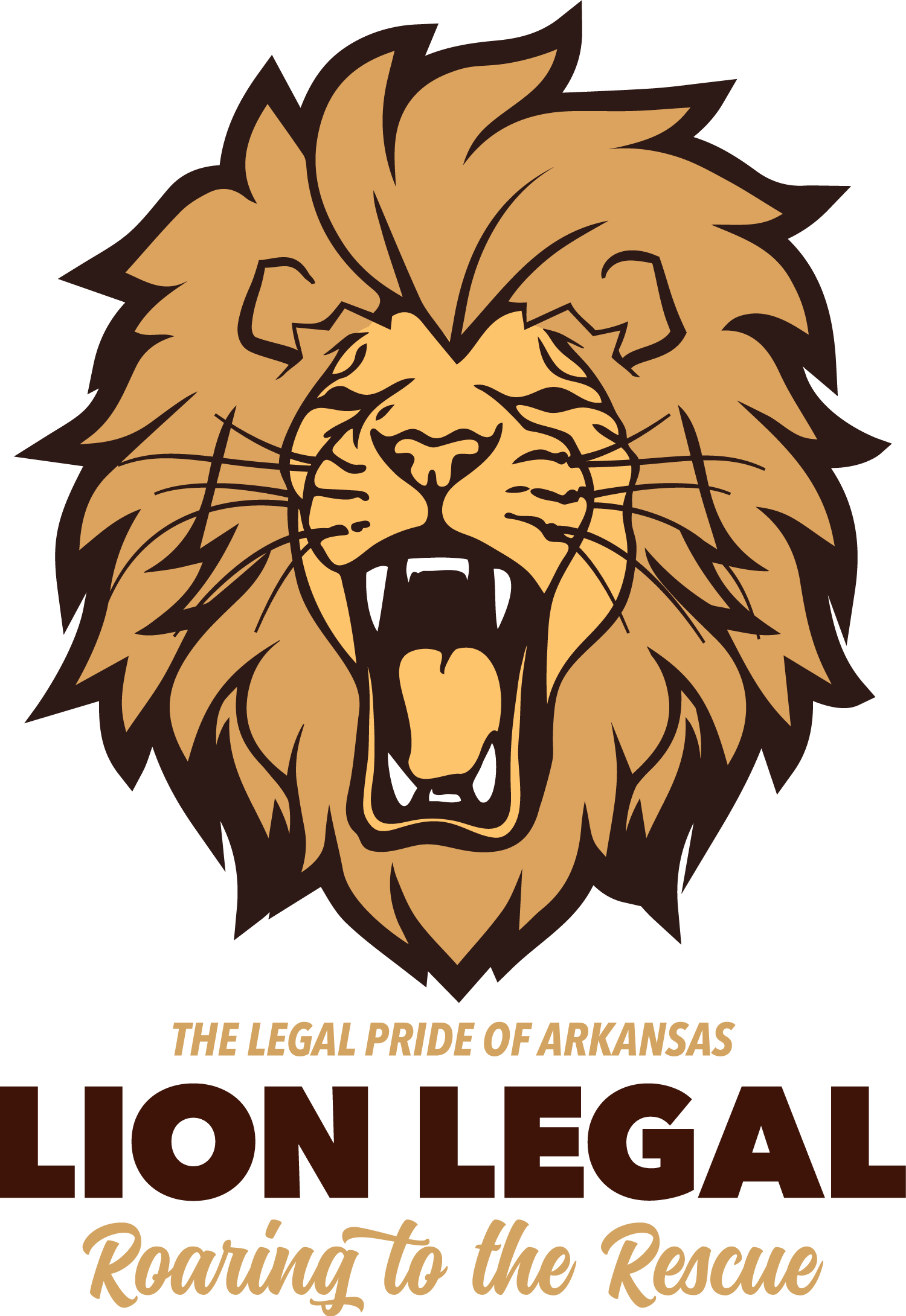 Is Lion Legal the right law firm for you? Find out today. Schedule a complimentary phone interview now.
Lion Legal: Central Arkansas Lawyers Since 2012
Lion Legal was born in 2012 in a one-room, second-floor, walk-up office by founding partner, Victoria "Tori" Leigh, then a freshly-minted and very competitive lawyer with a strong determination not to be like most attorneys.  Lawyers have a bad rap — and from Tori's perspective, for good reasons, such as lack of communication and poor results. Lawyers had a knack for complicating the simplest of things, operating in disarray, and having the audacity to bill exorbitant fees for subpar services. But Tori was ready to change this narrative.
Knowing the kind of lawyer she didn't want to be, Tori focused on each client, one by one. As she researched and prepared for each case and honed her trial skills, she kept her clients involved in the process, ensuring they knew what she was doing and what they needed to do next. She let them know when to expect to hear from her again. Along the way, sometimes she made mistakes, but she focused on learning from them and built better systems to help her clients.
Soon the word spread about Lion Legal and then more cases were coming in, even from folks who were much further away. In 2018, Lion Legal moved from that little walk-in-closet office to their new sprawling den in downtown North Little Rock.
In just over ten years, we grew more than 200 times the revenue of our first year, a remarkable feat for a small business. In fact, Lion Legal was the first runner-up in the 2022 CLIO "Best Growth" Reisman Award — a nationwide competition with thousands of contestants. Closer to our heart though, we have hundreds of five-star reviews online and they just keep coming.
Lion Legal's success is firmly rooted in its commitment to uphold high standards in the delivery of its legal services, driving exceptional communication and remarkable results.
Community Leaders
Beyond the courtroom, Lion Legal is a force to be reckoned with. Akin to the lion, the firm is imbued with courage, justice, and dignity. Its commitment to serve goes beyond its clients to encompass the entire community. Lion Legal is a beacon in North Little Rock, joining forces with local libraries to plan and host free legal clinics and participating actively in local festivals and community events. Our Lion Lawyers, referred to fondly as "our Pride," serve on various boards and volunteer extensively, from leading Girl Scout troops to adopting angels from the Salvation Army Christmas tree to supporting other local Central Arkansas businesses.
Lion Legal Today
Today, we are Lion Legal, the Legal Pride of Arkansas, experienced, prepared, transparent, trial-hardened attorneys who thrive on the competition and the thrill of winning.
Not every lawyer has the desire or the abilities to be a Lion Lawyer, but our Pride of client-focused and process-oriented legal professionals provide the clear guidance and structure that clients crave and obtain the best result possible under the circumstances, every time – whether in the courtroom or the negotiating room.
Over the years, we've put pen to paper, articulating our billing and communication philosophies, clear procedures, and corporate values, published on our website and in our manual, guiding all our decisions from the first consultation to the final trial. We've developed a system that is second to none in the legal client experience in Arkansas.
We focus our practice on four major divisions: family law, criminal defense, business/real estate transactions and litigation, and probate/estate planning. We also offer ad litem services, supervised visitation services, and mediation services.
Pride protection is a life-long promise
Our civic-minded Lion Lawyers are your lawyers for life. Always keep our contact information nearby, so no matter the problem life presents, you can resolve it with a simple "call my lawyer."
The Law of the Jungle is changing.
Lion Legal is making it happen.
That's why we're the Legal Pride of Arkansas.
Thank you for visiting the Web site of Lion Legal. This site is for informational purposes only. None of the information is intended to, nor does, constitute legal advice or the formation of an attorney-client relationship. The information is not guaranteed to be correct, complete, or current. You should not act or rely on any information at this Web site without seeking the advice of an attorney. Any information that you send us in an e-mail message might not be confidential or privileged, and sending us an e-mail message will not make you a client of Lion Legal. This Web site contains links to other resources on the Internet. The links are not intended to state or imply that Lion Legal sponsors or is affiliated or associated in any way with the information at those other Web sites.