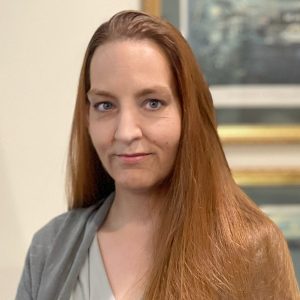 Hi, I'm Lauren! I am new to Lion Legal Services; but, not to the practice of law, having spent the past eleven years practicing in Northwest Arkansas. My travels from West Virginia to Alaska (and lots of places in between!) cultivated my appreciation for the differences between people and cemented my belief that we all just want what is right and good for our families and ourselves. My legal passion is any case involving family and children. Solving problems, keeping families together, serving justice from the ground up. That's me.
Often, we find that family issues and criminal issues are closely intertwined; and I'm no stranger to the criminal defense bar. Whether a judge or jury, my experience and competitiveness ensure that my clients get the best possible results.
I'm a certified parent counsel attorney, ad litem and Junior Poolplayers coach, and all-around good, reasonable person. Getting the right result is often a question of both sides being reasonable and working out a solution that benefits the children and the parties without costing a kidney and your dignity. Sometimes that doesn't work… and an unreasonable opposing party forces us to trial in which case, I play to win which is why I'm a great Lion Lawyer.
My non-legal passions are billiards, martial arts and music. With two world championship titles in martial arts under my belt (pun intended), a degree in Opera Studies and my weekly pool games, you know my performance skills are un-matched, whether a billiards competition in Vegas or a jury in Saline County, rest assured I am prepared and eager to wow the audience and get that W.
I'm a Razorback through and through (Law Class of '09) and Polar Bear (obviously University of Alaska…what other school has a Polar Bear mascot) and now a Dogtowner (NLR resident for those of you unfamiliar with the title!) I cannot overstate how much I appreciate the Lion values, mission, purpose, and culture of Lion Legal Services and that I will always come roaring to your rescue!
Schedule Your
Free Phone Consultation with an Attorney Today!
3 Ways To Schedule
---
Thank you for visiting the Web site of Lion Legal Services. This site is for informational purposes only. None of the information is intended to, nor does, constitute legal advice or the formation of an attorney-client relationship. The information is not guaranteed to be correct, complete, or current. 
You should not act or rely on any information at this Web site without seeking the advice of an attorney. Any information that you send us in an e-mail message might not be confidential or privileged, and sending us an e-mail message will not make you a client of Lion Legal Services. 
This Web site contains links to other resources on the Internet. The links are not intended to state or imply that Lion Legal Services sponsors or is affiliated or associated in any way with the information at those other Web sites.