Our new partner: Danielle Hasty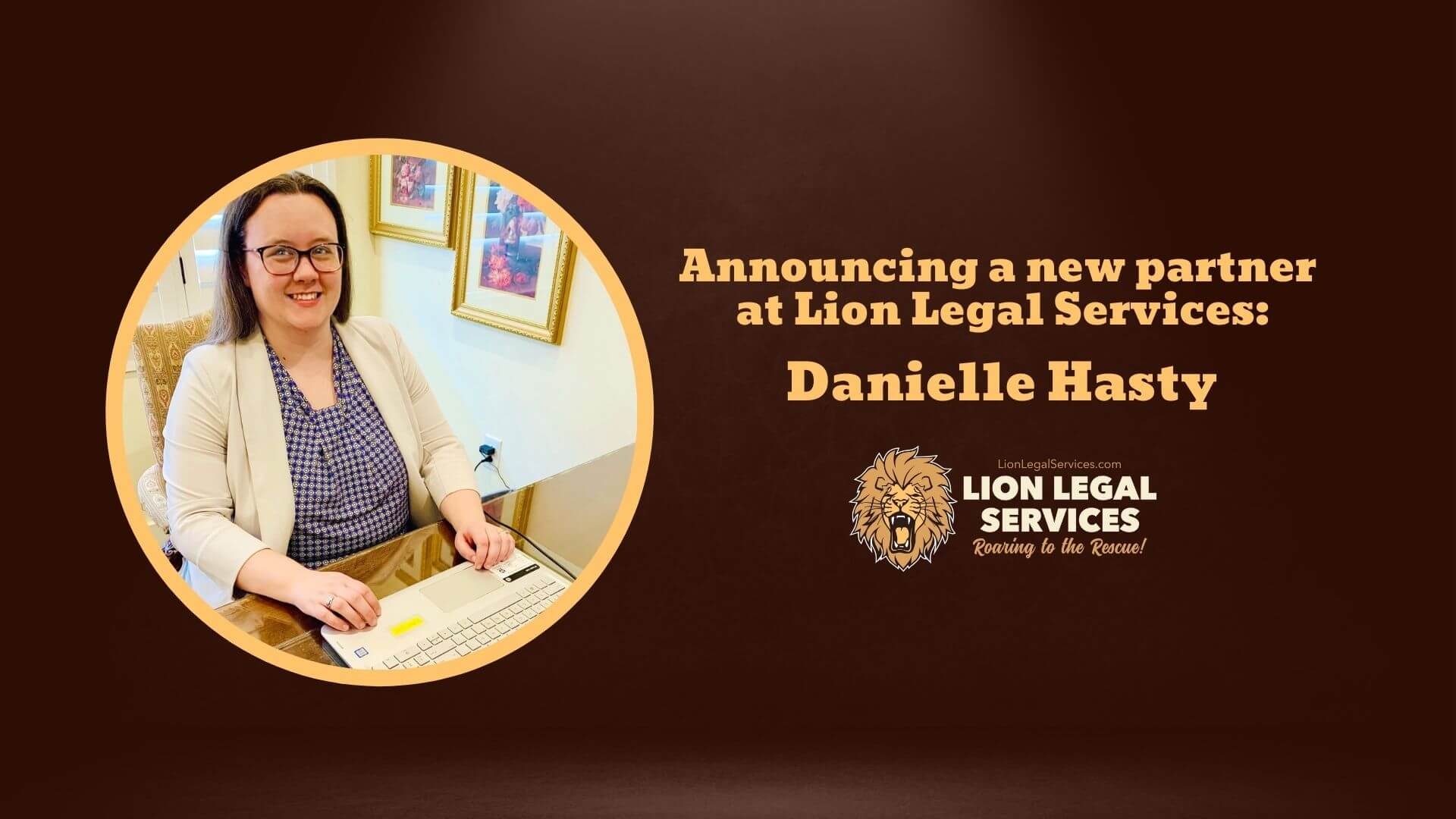 Meet our new partner—Danielle Hasty!
We are proud to announce that Danielle Hasty is the firm's newest partner. Danielle joined the practice in 2018 and it quickly became apparent her focus and determination are invaluable to Lion Legal's civil litigation and transactional practice. Her commitment to real-time communication and transparency makes her the perfect Lion Lawyer. Danielle was promoted to manager of the firm's Civil, Real Estate, Probate and Estate & Business Planning Divisions in 2020. She worked in banking prior to joining the firm.
Detailed, quiet, and fierce!
"Danielle's touch is on every civil, probate, real estate, or estate planning case that passes through our practice – whether transactional or litigation," said Victoria Leigh, the founder of the firm. "Her quiet demeanor belies her fierceness in negotiation and trial. We are so very proud of how she's focused her legal practice and taken on a strong management role, outstanding in both her courtroom presentation and her leadership skills, training the next generation of Lion Lawyers." 
"Details are my jam, and Lion Legal Services is my happy place," said Hasty. "Our no-nonsense approach to resolving clients' issues keeps us true to our commitment—to exceed five-star legal service on each case, and to live our Lion values while doing it."
Danielle was born in Broken Arrow, Oklahoma and graduated from the University of Arkansas. She earned her law degree at the William H. Bowen School of Law in Little Rock and is a member of the Arkansas Trial Lawyers Association. She lives in Cave Springs, Arkansas, with her husband, their son, and the family dog.
We Can Help
If you are looking for effective legal representation in Arkansas that won't break the bank, look for us at lionlegal.com. We will help you figure out your options and what the likely realistic result is in your circumstances. Say the word and we'll come Roaring to the Rescue!
Call For A Free Case Evaluation
Case evaluations are completely free. Call Lion Legal Services today at (501) 227-ROAR (that's 227-7627) or Email Us to set up a free consultation.