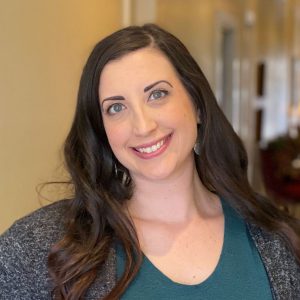 Sara was graduated from the University of Central Arkansas with a Bachelor of the Arts degree in Philosophy and Religious Studies in 2008. She earned her Juris Doctorate from the William H. Bowen School of Law in 2012. Sara earned the Top Paper in Advanced Legal Writing for her paper on the Arkansas DNA Statute as it applied to the West Memphis 3 case.
Sara's professional experience is focused primarily in domestic and civil litigation. Her volunteer work includes clerking at the American Civil Liberties Union of Arkansas where she assisted the attorneys responsible for the victory in the ACLU's challenge of Arkansas Act 1, and she researched, drafted, and prepared responses to proposed bills during the 2011 legislative session on behalf of the ACLU. Sara's time at the ACLU has largely shaped her belief that everyone is entitled to diligent, competent, and affordable advocacy when faced with injustice.
During law school, Sara was an active member of the student chapter of Arkansas Association of Women Lawyers including serving as President her last year.
Her primary areas of practice include family law, divorce, custody, probate matters including guardianships and adoptions, and criminal defense. Sara is a member of the Arkansas Bar Association and the Arkansas Trial Lawyers Association. She lives in Little Rock with her husband and two children.
Schedule Your Free Consultation Now
Thank you for visiting the Web site of Lion Legal Services. This site is for informational purposes only. None of the information is intended to, nor does, constitute legal advice or the formation of an attorney-client relationship. The information is not guaranteed to be correct, complete, or current. 
You should not act or rely on any information at this Web site without seeking the advice of an attorney. Any information that you send us in an e-mail message might not be confidential or privileged, and sending us an e-mail message will not make you a client of Lion Legal Services. 
This Web site contains links to other resources on the Internet. The links are not intended to state or imply that Lion Legal Services sponsors or is affiliated or associated in any way with the information at those other Web sites.