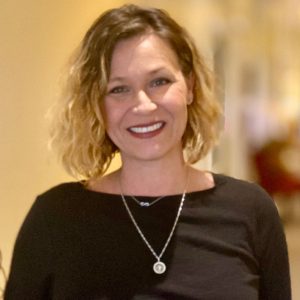 I'm Tara! I've worked here a few years. Because of our growth needs and my dynamic skill set, I've worked in every position possible at Lion Legal Services! Litigation Attorney, Supervising Attorney, Ad Litem, Front Office, Back Office…you name it, I've done it. I'm great in any position, but my favorite is plain 'ole attorney, practicing Ad Litem, estate planning, and domestic litigation work.
I spent most of my working years at Rivendell Behavioral Health and Pathfinder, Inc (before and after law school); my work experience with those less fortunate, combined with my social worker heart and love for details is the perfect skill set in high-emotion cases. Most cases should not go to trial simply because there is a reasonable resolution to preserve the relationships which exist long after the case is over…but when they do, I'm your girl! I'm the perfect blend of feisty, clever, and smart and an active member of the Arkansas Trial Lawyers Association. I know my way around a courtroom and I love my clients, working through their issues, cultivating a legal strategy and taking it all the way to the end in a trial, where my competitive streak completely overpowers my naturally empathetic disposition.      
I grew up in Bauxite (no Saline County jokes, please), have family in Northwest Arkansas and settled in North Pulaski County. I have four daughters (yes, I know); two sets of twins. No one knows first hand the stress of child-rearing more than I do! My personal co-parenting and vast professional experiences working with behavioral disorders and developmental disabilities provide a unique understanding, which helps me help others find great, long-lasting, solutions to their legal issues.    
The purpose and mission of Lion Legal Services, really speak to me. I helped develop them over the last few years and I love working here because we genuinely live this commitment to making reasonable legal advice affordable for Working Arkansans. Everyone deserves realistic, clear help and communication to know if there is a solution or if they should move on with their lives. 
Sometimes people get me and Tori mixed up (Tara and Tori, I can see how that happens); when you get to know us better you won't. Our personalities are opposite, but our strengths compliment each other perfectly! Tori talks about how she's not good with emotions; thank goodness I am! We are great work and "not work" friends.
People talk about free time, but I'm not sure what that is! (see above: four daughters) Kidding, mostly. I spend my non-working time at home with my girls, garden, and fire pit; no surprise here: these are fairly expected past times for an introvert! 
My email is tmills@lionlegalservices.com.  
Schedule Your
Free Phone Consultation with an Attorney Today!
3 Ways To Schedule
---
2. Call:

(501) 227-7627
3. Or

Email Us…
Thank you for visiting the Web site of Lion Legal Services. This site is for informational purposes only. None of the information is intended to, nor does, constitute legal advice or the formation of an attorney-client relationship. The information is not guaranteed to be correct, complete, or current. 
You should not act or rely on any information at this Web site without seeking the advice of an attorney. Any information that you send us in an e-mail message might not be confidential or privileged, and sending us an e-mail message will not make you a client of Lion Legal Services. 
This Web site contains links to other resources on the Internet. The links are not intended to state or imply that Lion Legal Services sponsors or is affiliated or associated in any way with the information at those other Web sites.