What are Lion Legal Services?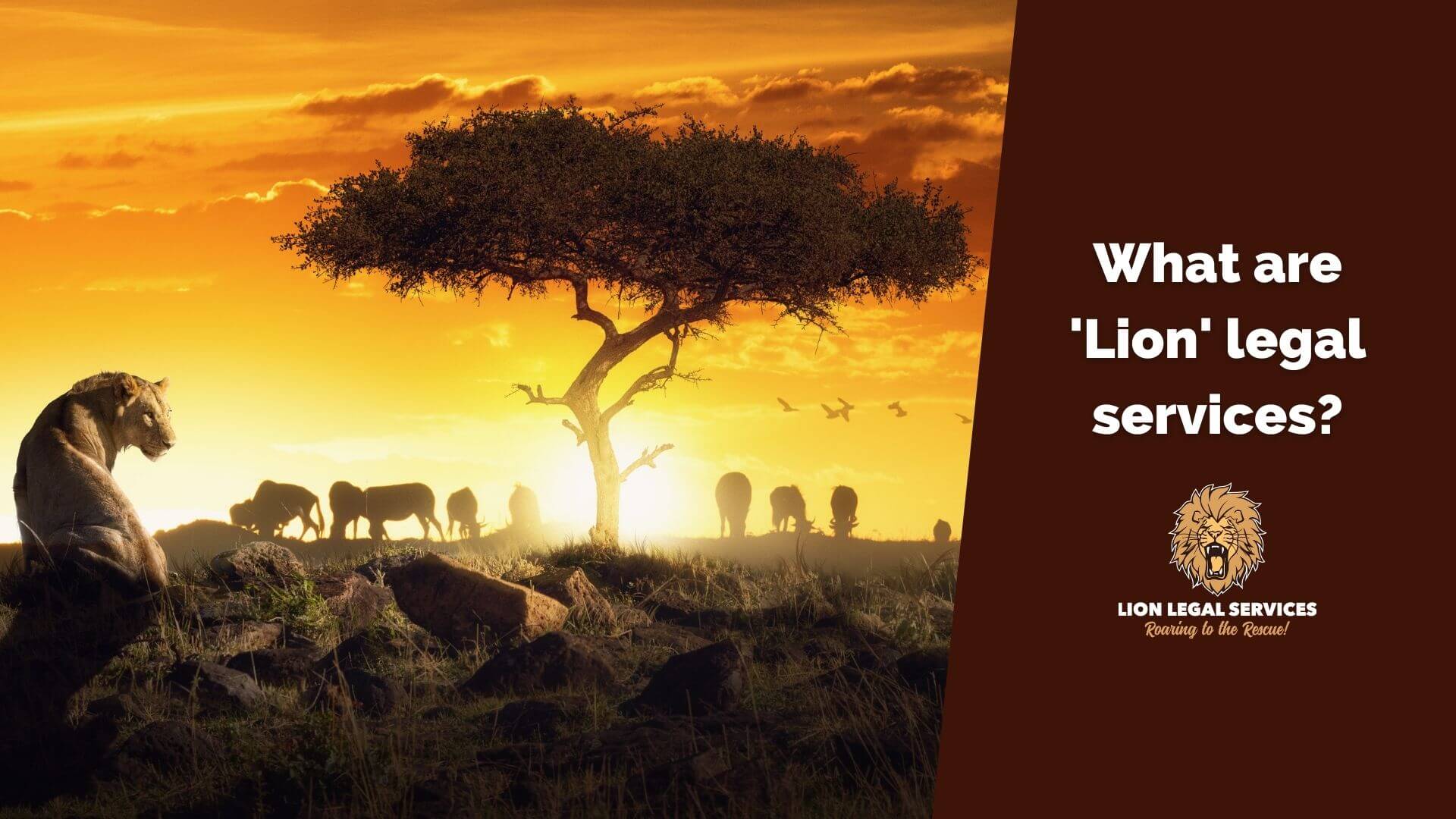 The legal terrain is familiar to those who practice law, but we realize that it is unknown territory to those who don't. We blaze the trails that lead to resolution of family, small business, real estate and criminal issues and travel them every day, becoming adept at dealing with their twists, turns and occasional surprises.
If you are like the majority of clients, you don't have much exposure to legal issues, and you're probably thankful that you don't!
Our role is like the guides who led the wagon trains that crossed America in the 1800s. You know where you came from and where you want to go. Our job is to lead you safely through the unknown territory that lies between.
Legal guidance for working Arkansans
Recognizing the immense need for affordable, practical legal services, Lion Legal Services is a neighborhood law office, handling all manner of life's issues, affordably and predictably, employing nine attorneys & growing! 
We keep our prices down and our fees transparent; nothing hidden – no surprises – with weekly or bi-weekly set payments for Working Arkansans. 
The number one complaint about lawyers (besides cost!) is lack of communication: 
Not returning phone calls
Acting as though it's a favor to do the job they were hired to do 
Not keeping clients updated
Not telling clients what they should be doing
Not telling clients what the law firm is doing
Not telling or when the client will hear from the firm next. 
This is beyond frustrating for clients whose very important issues are at stake. 
The law of the jungle is changing, and Lion Legal Services is leading the way.
Our clients hire the entire firm, not just one lawyer. All our attorneys and staff work together for you. From consultations to intake to negotiation, litigation, and closing files, our organization is seamless and the process regimented, resulting in excellent communication every step of the way and dogged preparation. The way we practice law minimizes stress on litigants and provides the structure our clients desire. 
Lion Legal Services exemplifies the concept that the process – how it feels – is as important as the result, and we have hundreds of 5-star reviews to prove it. 
Fees
Fees are structured to provide a clear understanding on the front end of what work is involved in each stage of a case, and with defined breaks where additional fees may apply. This model is clear and predictable. It allows for evaluation at every decision-making point about how to proceed while considering all aspects, including costs. 
As our client you can budget for fees, with equal payment installments weekly, bi-weekly, or monthly. There are no hidden expenses such as late fees, administrative fees, credit card fees or interest.
Transparency & real customer service
Our transparent, down to earth manner, excellent customer service, and ability to handle cases at 1/3 to 1/2 the cost of traditional legal services without sacrificing the quality of our counsel is our bedrock. 
In 2020, Lion Legal Services launched our expansion into new areas: mediation, Attorney Ad Litem, and supervised visitation services.  
Roaring to the Rescue 
Lion Legal Services always Roars to the Rescue. What does that mean? 
Not every problem in life has a legal solution. 
Not every legal solution is worth the cost of pursuing when considering the likely outcome. 
Roaring to the Rescue means frank, honest analysis– whether it's the answer you want to hear or not. If the cost outweighs the likely benefit, we will not take your money. Taking money is how we make a living, but not if Lion Legal Service cannot provide a meaningful, real-life benefit! 
We achieve the best possible outcome for our clients whether through negotiation or trial – Lions don't bluff, we Roar to the Rescue! 
Don't Mistake Reasonableness for Weakness
Most cases should settle. If everyone can be reasonable, there is a reasonable resolution. 
Being reasonable is the most economical, practical thing to do when you have legal issues. Our Lion Lawyers ensure that our clients know what's reasonable to expect outcome from the very beginning. If the other side is not reasonable, and the cost/benefit analysis makes sense, our top-notch trial lawyers will go all the way with you and play to win in the courtroom!
We Can Help
If you are looking for effective legal representation from an Arkansas law firm that won't break the bank, look for us at LionLegalServices.com. We will help you figure out your options and what the likely realistic result is in your circumstances. Say the word and we'll come Roaring to the Rescue!
Call For A Free Case Evaluation
Case evaluations are completely free. Call Lion Legal Services today at (501) 227-ROAR (that's 227-7627) or Email Us to set up a free consultation.