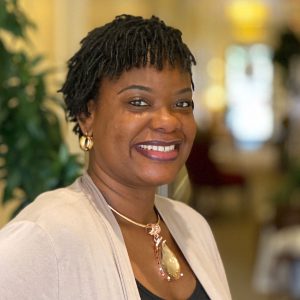 Yiesha's 2008 Bachelor's Degrees in Psychology and Criminal Justice from UALR and her 2012 Bachelor's Degree in Political Science from Henderson State University, prepared her well for law school at John Marshall Law School in Chicago. She grew up in the Delight-Antoine-Okolona, Arkansas area.  
Before attending law school, she worked as a Mental Health Paraprofessional at Ascent Children's Health Services. Yiesha's background includes representing domestic violence survivors and working for the Cook County Department of Children and Family Services.
Yiesha was admitted to practice law in Arkansas in 2016. Her primary areas of law practice as a Litigation Attorney at Lion Legal Services are divorce, custody, guardianships, adoptions, and criminal defense. Her experience working with children and their families from a mental health perspective, instilled in her, a sense of justice for fair family relations and it gives her a sensitive perception of the affects of the legal system on families.
Yiesha is a member of the Arkansas Trial Lawyers Association and lives in Little Rock. For three years, she has volunteered as a live-in Resident Assistant for Immerse Arkansas, a non-profit dedicated to bridging the gap with homelessness for aged out foster youth and run-away and homeless youth. Her focus on family law is driven by her awareness of the family dynamics that lead to youth homelessness and delinquency.
Schedule Your Free Consultation Now
Thank you for visiting the Web site of Lion Legal Services. This site is for informational purposes only. None of the information is intended to, nor does, constitute legal advice or the formation of an attorney-client relationship. The information is not guaranteed to be correct, complete, or current. 
You should not act or rely on any information at this Web site without seeking the advice of an attorney. Any information that you send us in an e-mail message might not be confidential or privileged, and sending us an e-mail message will not make you a client of Lion Legal Services. 
This Web site contains links to other resources on the Internet. The links are not intended to state or imply that Lion Legal Services sponsors or is affiliated or associated in any way with the information at those other Web sites.